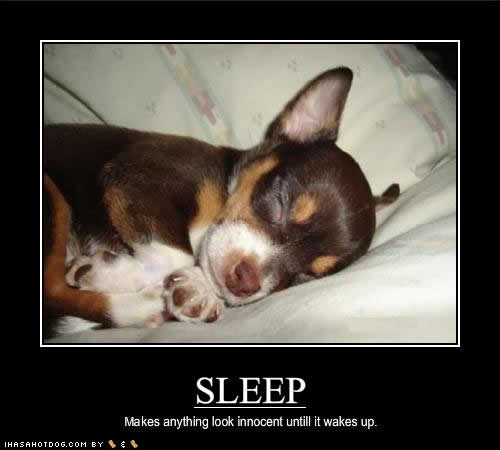 little puppy
But I'd guess that statement would come from someone who's only ever had rubbish cars or lives in a city where public transit is the more convenient option

My other cars (except for the '78 Nova) haven't been rubbish. ;)

I spent a week with a 2000 Camaro SS some time back, it had a 6-speed, but it didn't make the act of driving it any more pleasant. I ended up not buying it.
---
This is a Kawaii Cute Japanese
You opinion may be true of some people- not all. I did not choose to be attracted to guys. I also could never have sex with a woman. It's not physically possible for me, if you get my meaning. Stop telling other people that you know everything about them. You don't. Not everyone is the same.

In any of my comments I never said I new anything about them. I am speculating from pure observation. I am basing everything I know off of my friends experiences and what I've heard from them and what they saw to communities and towns during there speeches. No, I don't get your meaning either. So many ways to guess that meaning that I wouldn't be right if I guessed.
---
How to Draw a Cute Pig
http://reviews.zdnet.co.uk/hardware/desktops/0,1000000968,39284700,00.htm
---
cute anime love drawings. cute
manhattanboy
Sep 14, 08:39 PM
This story gets buried in the blog and a story of ninja stars makes page one? No Apple bias here. :rolleyes:

That's the hottest avatar I've seen since the guy who had the moving butt picture of the jailbait girl. :D
---
picture
I bet it will be BTO when it is introduced at WWDC.
I'd think the option would come a bit later. I mean, who wants an optical drive that can currently play nothing and burn to nothing which will cost them $500-$1000 on a machine that is already very pricey.
---
cute anime love drawings. cute
imac_japan
Apr 15, 07:01 PM
yes, iPod out sold CPU's this quarter... But they still don't make as much money, as they are cheaper. the 807 thousand ipods sold this quarter count for only 15% of Apple's profit, whereas the 779000 (around that) (up 5% from this quarter last year) count for more then 45% of thier profit

45% of their profit ! Its alittle dangerous for Apple to be relying on the Ipod to push sales. Why not sell Macs with ipods ??? eg: Buy an Emac and get an 10gb Ipod for $100 or Buy a G5 Powermac and get a 10gb Ipod for $50 !

That would drive sales up and up.
---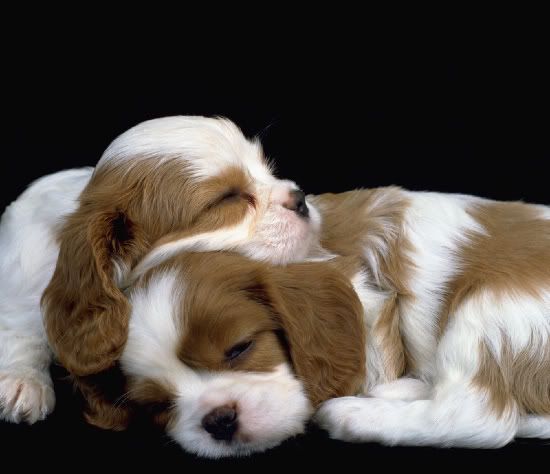 cute Pictures, Images and
what's the first letter in imac?

An all-in-one computer is just another consumer device. Bring on the Mac Pros

Intel won't have new Mac Pro CPUs available until fall. It's a strange way to run a company actually. Release the consumer stuff first and wait most of the year to give the pros something that beats the consumer stuff. Then a couple months later release new consumer stuff that matches the vastly more expensive pro stuff. Seems backward to everyone except Intel.

I think that's one of the reasons why Apple has held off with the iMac upgrade. They wanted the MacBook Pro to be ahead for a few months because it's a "pro" model line.

To the person who claimed iMac was held back because of the chipset defect, they obviously haven't counted the high speed SATA channels correctly. The 27" iMac only uses two (SSD and HD). A slot loading optical drive is pretty much the slowest device you can put in a computer these days and can be run off any crap bus.
---
Suo Tamaki (in his cute puppy
CRAZYBUBBA
Jan 11, 07:59 PM
added a line to the article...

"- It will be called the MacBook Air"

arn

worst-name-ever. i hope that it's anything but "macbook air"
---
anime wallpaper. cute anime
Belly-laughs
Aug 7, 04:40 AM
Why else would Intel advertise on the MacRumors Live Update page? :)
---
Cute Puppy Dog Eyes by *eizu
gLaDiAtOr73
Apr 19, 03:34 PM
i wish they could wait and roll out the new imacs w/ Lion in June. im trying to hold out...its hard...lol
---
Puppy Love
But in reality, I don't think a 17" is Apple's answer. Lowering the prices of the current model lineup is indeed the way to go. I've been one of the biggest bitchers about Apple's price point on LCD's for years now. That 20" LCD should not be anymore than $299. Plain and simple...simple and plain!


You people are incorrigible. I do hope people start reading the thread or doing some research before anyone else makes a fool of themselves.

Apple LCDs are not worth the extra price tag as long as you do your home work before purchasing an LCD monitor from a different company.

A little homework, Aye? (http://forums.macrumors.com/showthread.php?t=252327).
That's funny, I was thinking the same thing...

Why do I find so much joy in pointing out other peoples ignorance and feeding them their own lines... I should be a college professor :rolleyes:
---
cute pictures of puppies with
Laird Knox
Mar 28, 03:11 PM
Oh yay! These forums attract the angry Microsoft supporters, Android yahoos and now the rabid gamers are feeling insecure. We should all petition Apple to stop making compelling devices!

There is a difference between being realistic about devices and having your head in the clouds. I LOVE my apple gear and can't wait to get an ipad, but I am realistic in it's capability - it certainly isn't going to replace anything as a main device for gamers.

The iPad isn't the Jesus device that will be the be all and end all of tech....

I never said it was. You must have me confused with somebody else.

But since you bring it up... What excites me about Apple's current products is where they could be in five years. I've been talking about it since the iPhone was introduced.

Imagine having a device that fits in your pocket yet is powerful enough to handle most people's computing needs. I go to the office and drop it in a dock and my LCD screens light up with my environment. I then go home and again I have access to everything again by simply plugging it in. When I'm on the train I can still use it to do email and what not.

Motorola is partially there with the Atrix but the hardware isn't quite up to the task yet. Give it five years and I think things will be really different.

Now that doesn't mean that a pocket device will replace every PC, console and server out there. It just represents shift in general usage. While I see this as feasible in the next few years I don't see a major migration away from desktops for at least a decade. This is due more to social constraints rather than technological.

More back on the original subject:

So what's to stop somebody making a $20 game pad for iOS? The iPad takes input from the controller and displays info on dual screens.

Or even a controller that an iPhone or iPod slides into to allow use of the accelerometers in addition to the buttons.

I don't see iOS ever replacing the consoles just like PCs didn't destroy that market. I can see a lot of overlap in the markets.

Even so, the number of people that come to these forums just to piss and moan that their OS/phone/PC/console/tablet is better than the iOS device du jour is rather tiring. There is actually an interesting article in the March 2011 issue of Scientific American that talks about this very subject. I highly recommend it.
---
Draw an Anime Cartoon Puppy
i am really hoping for a 12" model.
---
Cute Puppies - Animals, Cute,
Common Upgrades

1. Thunderbolt port
2. HDMI out
3. Sandybridge



Why would they put an HDMI port on it when they can just put the TB port on and then sell an adapter? Win-win for them.
---
Quote
They say that the changes in speed aren't going to effect most people because the programs aren't written for multiple cores. Do you think that we are going to see more consumer apps optimized for multiple processors, or do you think that it just isn't needed?

P-Worm
---
cute anime puppy Image
I feel the same way. I just want to delete an app that delete all of the junk that comes with it. Just moving it to e trash does not do that. Some programs have an uninstall and some don't. That's more confusing for people.


This concept might seem alien to a lot of MacRumours users, but being a 'switcher', the method of deleting any app on OS X currently seems very ad hoc. I've been a mac user now for about 4 years and yet the idea of having to delete an app by dragging it to the trash seems very... strange. You never know if you've deleted ALL of that program.

Microsoft have managed to get one thing right in Windows. A specific tool (Add/Remove Programs) to delete a program. That's something that I genuinely feel is lacking in OS X and this idea of clicking and holding in LaunchPad makes sense. It's imple enough: most users who own an iPhone will have no trouble in adopting this method. And what's more, it makes it instantly accessible to anyone who uses a mac. In addition, it goes a step further than Microsoft. It avoids making more novice users from having to delve in to a complex window of settings. A step in the right direction? I think so!

So personally, I think this is a very simple yet very effective change to make to OS X and should be a welcome sign of the things to come in Lion!
---
other miscellaneous anime
Chip NoVaMac
Feb 24, 12:07 AM
on a random note just so you know switching to diesel you need to improve your MPG by around 30% for the switch to be carbon neutral. Remember Diesel as a lot more carbon in it per unit volume than unleaded.

Too lazy to do the research on that.... but in Europe - they seem to be far ahead of the US on many matters when to fuel economy and emissions in regards to diesel....

To be honest it may be more that those in Europe aren't looking for pure horse power as we seem to be wanting here in the US...living very well with the power of my "base" 4 banger 2003 Subaru Baja...
---
cute-puppy-pictures-raspbery-
peterjhill
Sep 6, 06:58 PM
I'd rather buy than rent... but that's me. I am already ripping my dvds to disk anyway (thanks handbrake). I would guess that just like songs, we will be able to burn a dvd that will play in any dvd player... likely limiting the number of times you can burn a dvd. Of course we will be able to back up the DRMd copy. It is about time that people start considering using hard disks to back up their files and not dvd-r's. When 10.5 comes out, everyone will want an external drive to use with time machine anyway..

As for other companies coming out with downloadable movies, will they work on both mac and pcs? What DRM works on both Mac and Windows? fairplay or windows media? Maybe the mac market is small, but I wonder how the market is with people who buy media online that buy fairplay content versus WMP?
---
Puppy Pics Of Pugs.
Again people saying you couldn't play with a touchscreen device without looking at it have no imagination or understanding. Definately within two years you will be shown to be horribly wrong on this point.

You're sure about that? Considering the next Xbox isn't due for release till about 2015, and the PS4 probably later, and I'm pretty sure those systems will ship with controllers. The Kinect being an optional extra.

And I seriously doubt the iPad will could be seen as a serious competitor to Games Consoles and PC gaming, in the same way my calculator is a competitor to my iPhone because it performs a same function, better than my iPhone does.
---
....Steve gets another call 5 mintues later...


...pulls out iPhone

...geeks bumrush the stage and carry Steve off on their shoulders

I find it hard to believe they'll get that excited about a Cisco Wifi phone, especially if a Motorola iTunes phone doesn't do the job...

I guess we'll see more of Leopard.

We might see more of iTV. I think, contrary to what some insist upon here, that iTV will be a standalone box, requiring no additional Mac to work. There's little point in it having storage if it isn't going to be, and a consumer device requiring a computer is something I think Apple wants to get away from. At the same time, what I've seen so far is Apple seperating the media business from the computer business, and wouldn't be surprised if they actually avoid showing iTV (and iPod enhancements) at MWSF.

iPod Phone (or whatever it's called) is a no-no. I'm not ruling out it being a future Apple product, there's too much evidence it exists, I just doubt it'll be there for MWSF, both because it's not a Mac (see above comment) and because I think they'd do an actual keynote. And, as always, for Apple's sake, I hope the rumour is complete rubbish.

iLife - why, yes. Even better would be improvements to iWork, notable some of the missing components added. Apple lacks an office suite. iWork is not an office suite, and Mac enthusiasts do everyone no favours by pretending it is. If Apple are unwilling to complete iWork, they could throw their weight behind NeoOffice.

I really love the game console rumour. It sounds completely made up to me, but now would be a great time to introduce something, even if it's just a low cost Mac mini in practice. The Playstation 3 is a disaster. The Xbox 360 isn't selling in anything like the numbers Microsoft hoped. The only console that's actually moving at the moment is the Wii, and the low power of the thing means it might only have a year of marketability in it. If ever there was a time for Apple to jump into the market, it would be now. But that said, I seriously doubt they will.
---
For desktop use, I find even a 19" widescreen too "short" vertically, so a 17" standalone display would feel rather confining to me (odd, as two of my main machines are 12" PowerBooks...).

That said, Apple does need to lower the price on its 20" display - it may be color accurate and beautiful, but its perceived competition is all the stuff at Best Buy, Circuit City, and the Dell kiosk. Like it or not, with the iMac, iPod, and Mac mini, Apple's gunning for the consumer crowd - where "good enough at a reasonable price" is far more important than "the best at any price" - which is part of why iTMS took off, and part of why I think DVD players will be the reigning standard for a few years even after the next generation comes out.

Anyway, Apple should either a) reduce the price of the 20" to perhaps $399 (same price as the upper end of the 20" price spectrum in the consumer market), or b) release a different 20" priced at the $399 level or less, clearly differentiated from the "good" 20" display.

If Apple's going to put a premium on its displays, it better make displays that're worth the price. The 23" really isn't that far off the price of other consumer 23-24" displays, but pink hues and uneven backlighting just make it not worth it.

I bought the 22" Westinghouse display from Best Buy on Black Friday. $200. Is it anywhere near as beautiful as an 8-bit panel housed inside an Apple case? No, but it's good enough and that $500 difference can easily go somewhere else... like food.
---
danbirchall
Jan 12, 07:09 AM
Aluminum is much harder to recycle than plastic

Say what? It may have a higher melting point than plastic, but it's the most recyclable material out there. Plastic often can't even be used in the same application multiple times, and ends up being "downcycled" into something completely different. Wikipedia says recycling aluminum is 95% more efficient than making it from ore; recycling plastic is only 70% more efficient than making it new.
---
Multimedia
Aug 26, 07:00 PM
A Little OT but mini TV related: Someone here made a post I can't find that said the EyeTV hybrid HDTV tuner was only relevant to less than 5% of the market. So I did a little Google and found out we are already at 20% HD penetration in USA (http://www.screendigest.com/reports/06highdeftv/readmore/view.html). So I thought I'd just let you all know the Mac mini as an HDTV + Tivo with a 24" display can be set up for about $1300. With the cheapest Dual Link DVI 15" MBP you can find would drive a 30" display for a total of about $2900 soon.

I have a 2GHz Dual Core G5 that can support a 30" Display only paid $900 for. When Dell puts the 30" up on the 20% off block it will only cost $1900 - $380 = $1520. So we are looking at Mac TVs in the 24" - 30" size for as little as $1450 - $2500. That seems pretty amazing to me.

$599 Mac mini Core 2 Duo + EyeTV hybrid $150 + 24" Dell $700 (20% off Sale Price) = $1450 new.

Used any solo or dual G5 PM with a Dual Link Video Card + 30" Dell $1520 (20% off Sale Price) = $2500 or less.
---
What a very lovely analogy. Thank you.

For me... 8 cores for the bragging rights only... so I guess I won't get one anytime soon. I'm sure 4 would suit me fine though, I need to upgrade my 1Ghz G4!!!

I work with business applications, many of which are database intensive. I can think of many examples which would greatly improve performance and application reliability, if I could run processes in parallel, rather than in series.
---